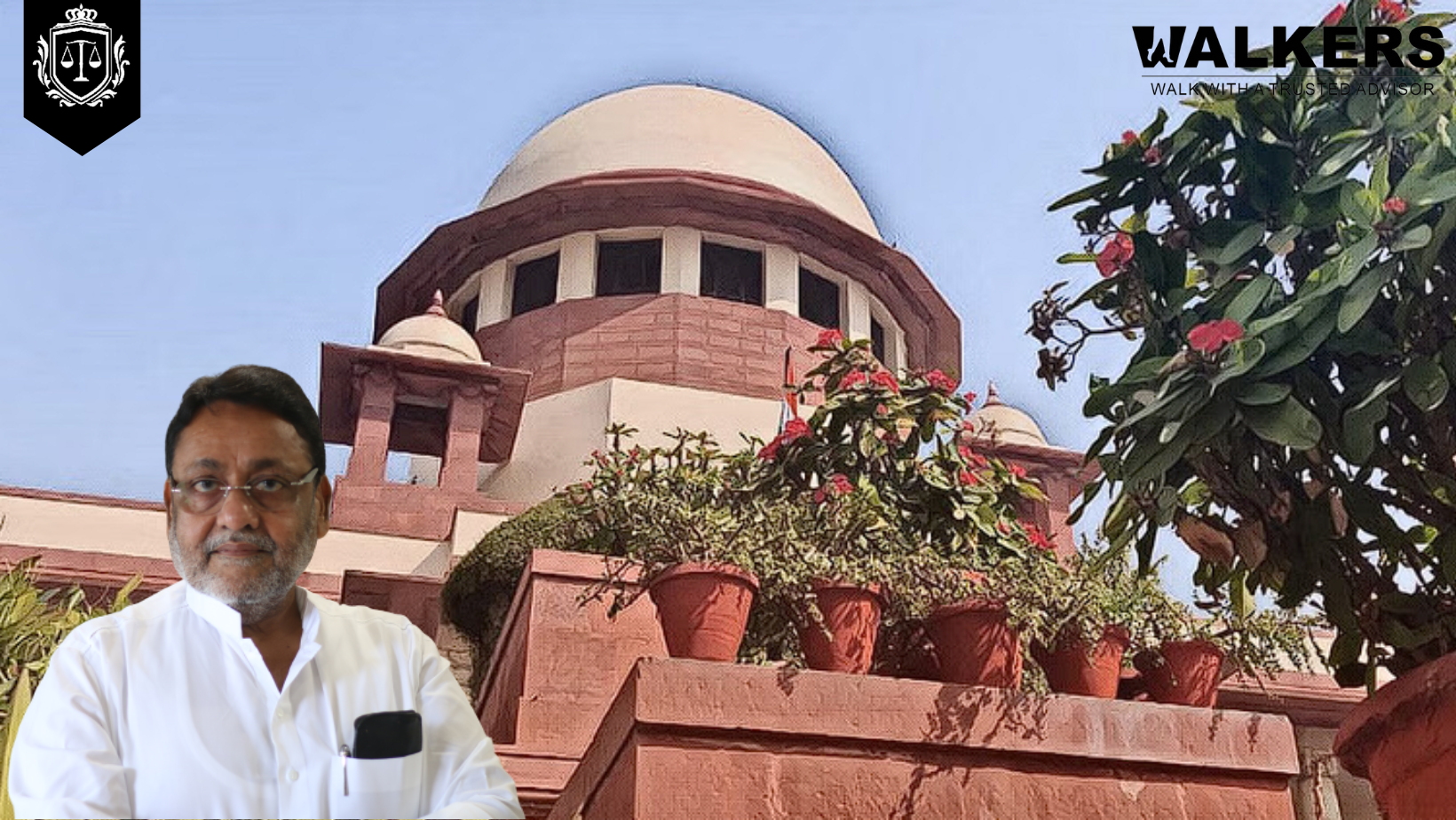 The Supreme Court has granted an extension of three months to the temporary medical bail previously granted to Nawab Malik, the former Maharashtra minister and leader of the Nationalist Congress Party (NCP), in connection with a money laundering case [Nawab Malik vs Directorate of Enforcement & Anr].
This decision was made by a bench consisting of Justice Bela M Trivedi and Justice Dipankar Datta.
In August of this year, the Supreme Court had initially granted interim bail to Malik for a period of two months, which was scheduled to end on October 13.
The Court had acknowledged at the time that Malik was receiving treatment for kidney disease and related ailments in the hospital. Therefore, the bail was granted solely based on Malik's medical condition and not on the merits of the case.
Following the rejection of his plea for temporary medical bail by the Bombay High Court, Malik approached the Supreme Court to seek relief in the matter.
The Enforcement Directorate (ED) had arrested Malik on allegations of purchasing certain property at a price below the market value.
After a special court under the Prevention of Money Laundering Act (PMLA) took cognizance of the chargesheet in May 2022, Malik applied for regular bail.
Subsequently, Malik appealed to the High Court after his bail plea was rejected by a special court in Mumbai on November 30, 2022.
During the proceedings in the High Court, Malik argued that the Special Court had failed to consider the observations made by the High Court in its order granting bail to former Maharashtra Home Minister, Anil Deshmukh.
However, the High Court ultimately dismissed Malik's plea for medical bail, leading to the current appeal before the Supreme Court.
TAGS: Supreme Court of India Justice Bela M Trivedi Medical bail Justice Dipankar Datta Nawab Malik