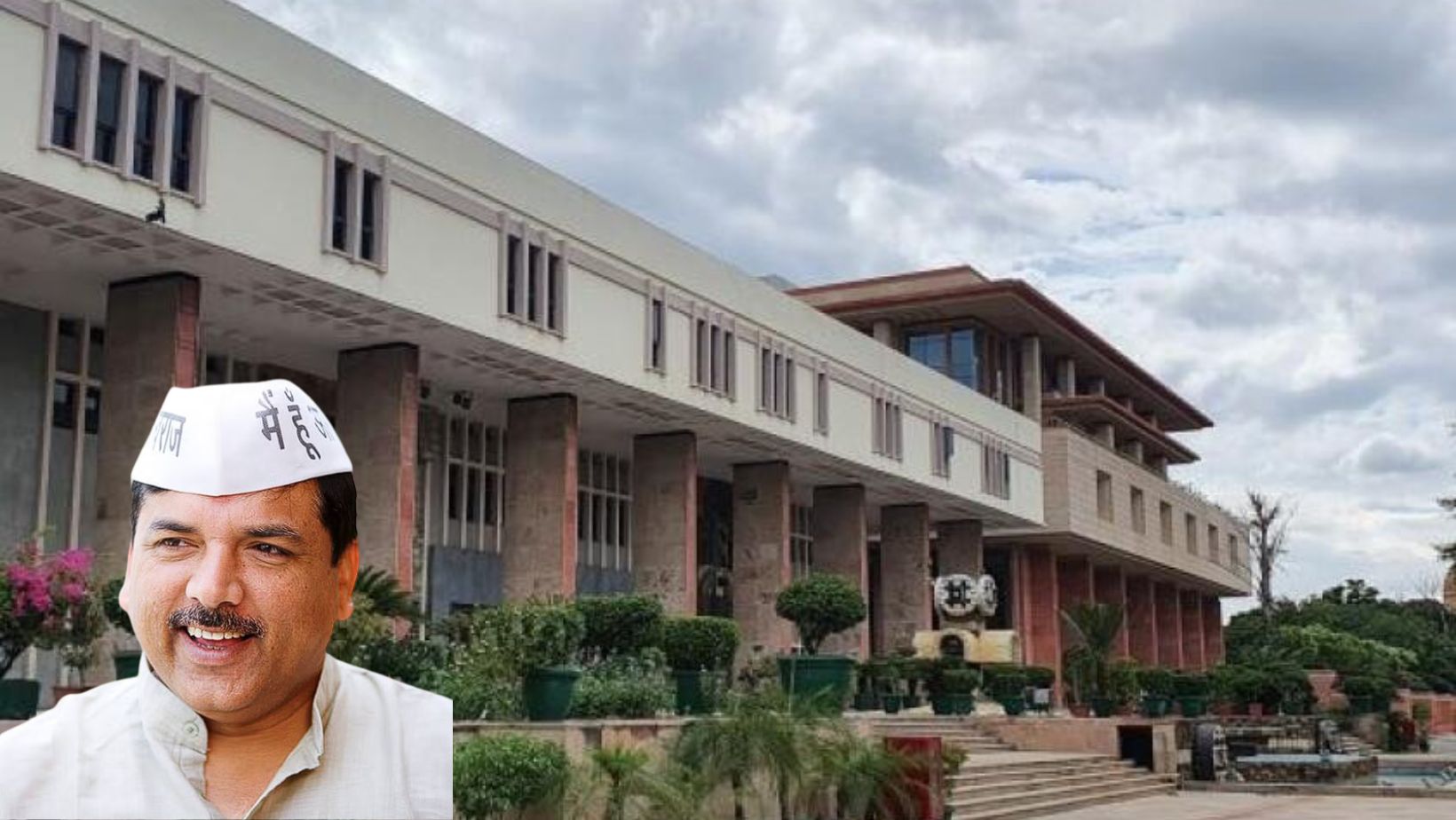 The petition filed by Aam Aadmi Party (AAP) Member of Parliament Sanjay Singh challenging his arrest by the Enforcement Directorate (ED) and his subsequent remand in the money laundering case related to the Delhi Excise Policy scam case was rejected by the Delhi High Court on Friday.
Justice Swarana Kanta Sharma, while dismissing Singh's plea, emphasized that the ED is a premier investigating agency and attributing political motives to it could potentially harm the country's image.
The Court also noted that there is currently no evidence to suggest that Dinesh Arora, an approver whose statements contributed to Singh's arrest, made those statements under duress or in violation of the law.
Furthermore, the Court stated that the arguments put forth by Sanjay Singh's counsel, claiming that evidence was planted against the AAP leader, cannot be considered at this stage.
The case before the High Court revolves around Singh's arrest on October 4, following a search conducted by the ED at his residence. Initially, he was remanded to ED custody until October 10, which was later extended until October 13. On October 13, he was sent to judicial custody for a period of 14 days.
Singh approached the High Court, contending that his arrest was an abuse of the legal process.
Representing Singh, Senior Advocate Vikram Chaudhari argued that Singh, being a respected leader, had never received any summons or been called for questioning.
Chaudhari also referred to the Supreme Court's October 3 judgment in the M3M Reality case (Pankaj Bansal v. Union of India), asserting that the ED must provide written grounds for arrest, as stated by the Supreme Court.
"In one para, they say that ED is a premier agency and it must be fair. The Supreme Court has said they can't be vindictive. yet, they continue to be the judge, jury and executioner," Chaudhari added.
Singh is accused of actively participating in the formulation and execution of the Delhi Excise Policy, which has since been revoked. The policy was purportedly designed to favor specific liquor manufacturers, wholesalers, and retailers. Singh's apprehension represents the third prominent arrest of an AAP leader in connection with the excise policy investigation.
Vijay Nair, the communications in-charge of AAP, was arrested in September 2022, while former Deputy Chief Minister of Delhi, Manish Sisodia, was arrested in February 2023. Both individuals remain incarcerated.
TAGS: Delhi High Court Enforcement Directorate Sanjay Singh Delhi Excise Policy