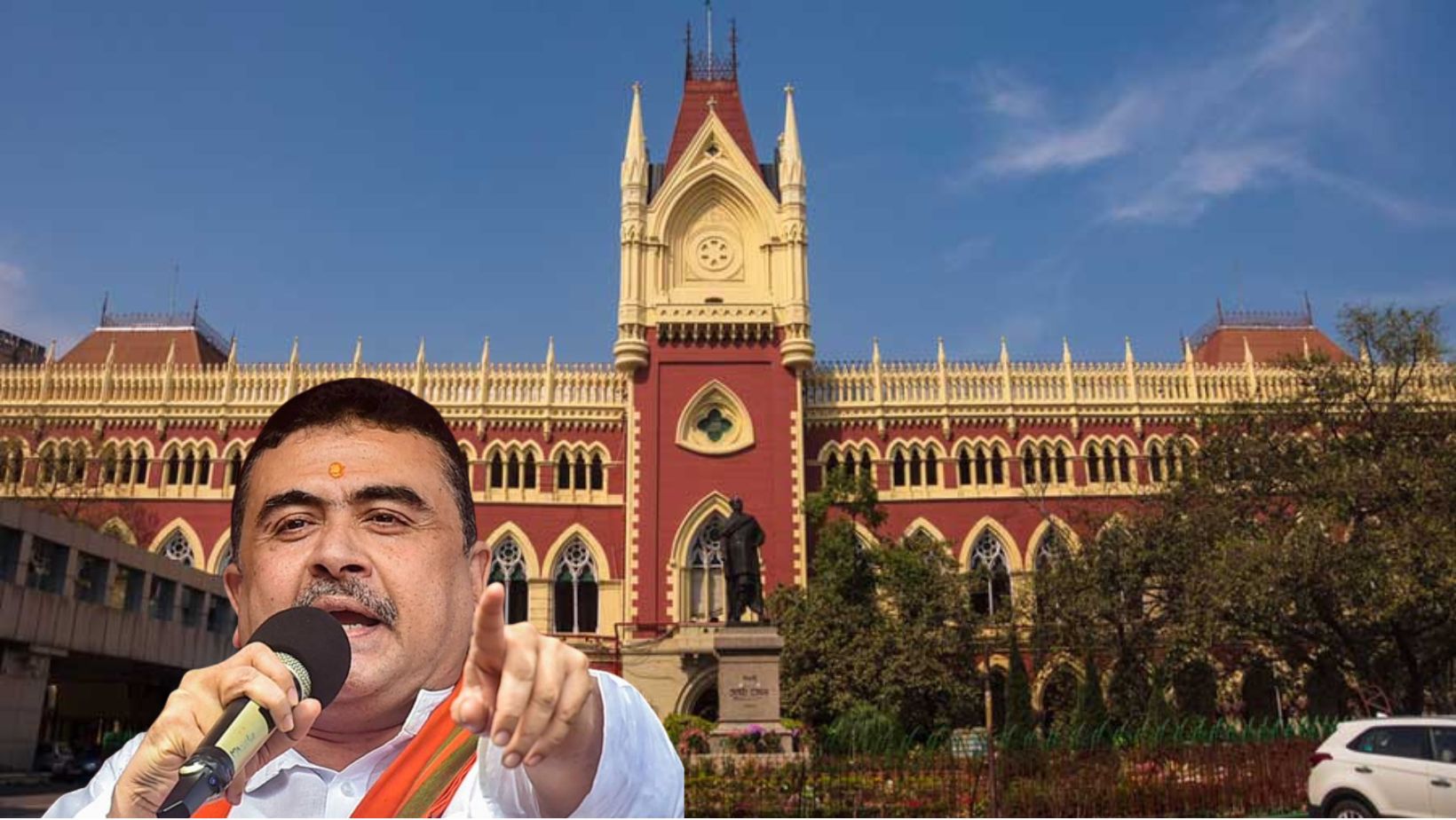 The Calcutta High Court recently denied the State's request to register an FIR against BJP leader Suvendu Adhikari for his alleged altercation with a police officer in August. The State had sought permission to register the FIR after Adhikari had reportedly prevented the officer from performing his duties and called him a "stooge" of the ruling TMC party.
The Court noted that while Adhikari's language was in bad taste, it did not amount to a cognizable offence. The Court had previously ordered the West Bengal Police not to register any new FIR against Adhikari without prior permission of the court and had quashed nearly 26 FIRs registered against him.
The Court observed that based on the complaint and the video, it appeared that there was a confrontation between the police and the petitioner (Adhikari) following a protest. During this altercation, Adhikari was seen engaging in a heated argument with a police officer, allegedly referring to him as a puppet of the establishment and using inappropriate language. In a previous ruling issued in December of the previous year, Justice Rajasekhar Mantha, acting as a single-judge, directed the West Bengal Police not to file any new First Information Reports (FIRs) against Adhikari without obtaining prior permission from the court. Additionally, Justice Mantha invalidated approximately 26 FIRs that had been lodged against Adhikari. These FIRs were claimed by the BJP leader to have been filed during the two-year period after he joined the saffron party and subsequently left the TMC.
The State approached the High Court to seek permission for registering an FIR in the present case, in light of the aforementioned order. However, the Court denied permission and expressed disapproval of the derogatory language used by Adhikari towards the officer. The judge emphasized that the use of such language in public, even under provocation, is unacceptable and unbecoming of a political leader or any public figure. Nevertheless, the Court clarified that the use of slang language alone does not constitute a cognizable offence, unless it is obscene or prohibited by a special law, which is not applicable in this case. The Court also stated that the petitioner's actions on the particular date did not amount to assault or use of criminal force against a public servant, and therefore, Section 353 of the Indian Penal Code (IPC) is not applicable.
Click Here to: Download/View Related File
TAGS: Calcutta high court State Court BJP Leader. High Court Politician