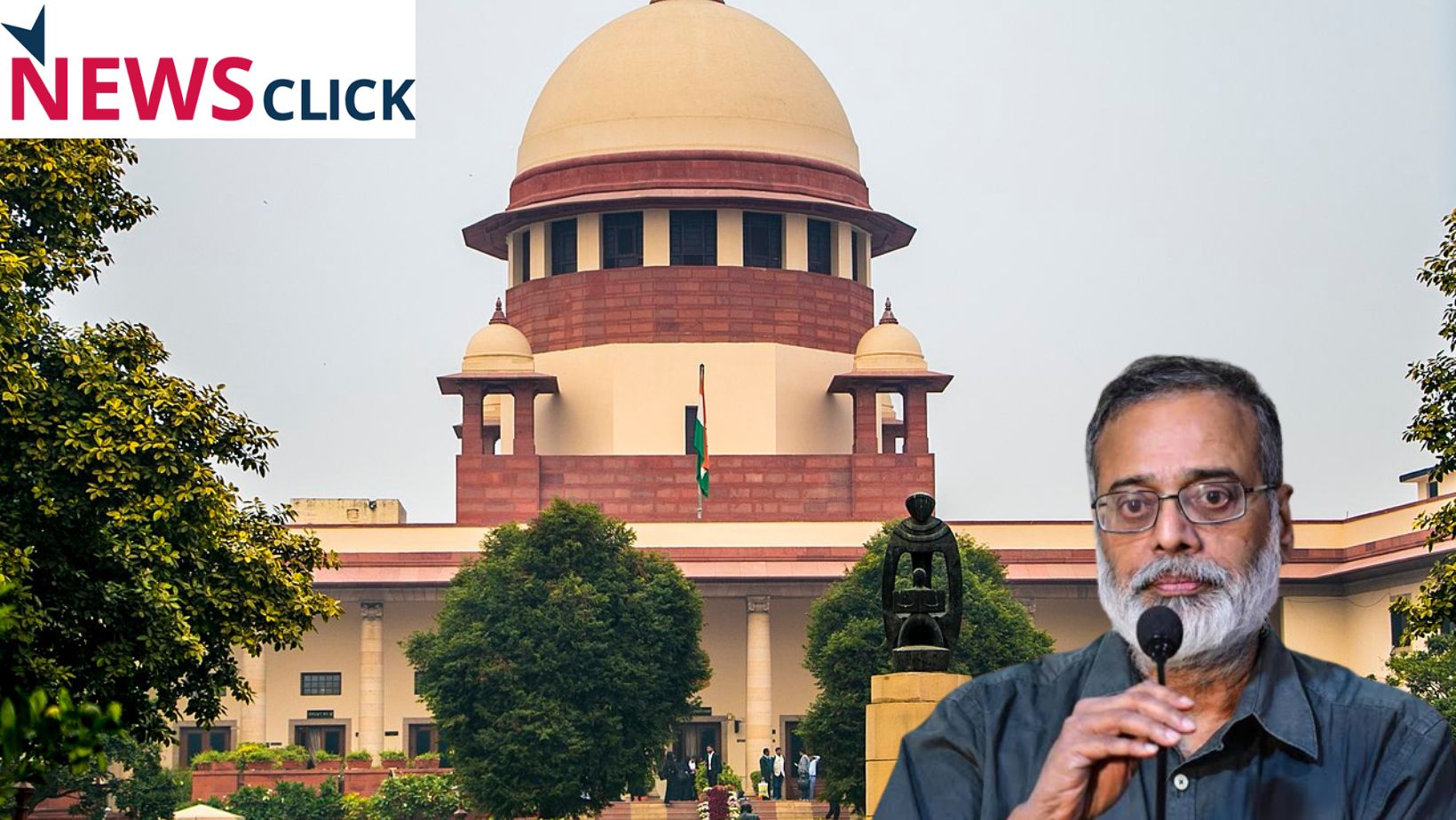 On Thursday, the Supreme Court of India took action in response to the petitions filed by Prabir Purkayastha, the founder of NewsClick, and Amit Chakraborty, the human resources head of the news website. \
The petitions were filed against their police remand in a case registered under the Unlawful Activities (Prevention) Act (UAPA). Justices BR Gavai and Prashant Kumar Mishra issued a notice to the Delhi Police and scheduled the case for further consideration on October 30, 2023.
The Court ordered, "Issue notice. Returnable on October 30, 2023."
During the hearing, senior advocate Kapil Sibal, representing Purkayastha, requested an earlier date for the hearing, citing his client's age of 72.
However, the Court declined the request, stating that the next day was the only working day before the Dussehra vacation and listed the case for October 30, the following Monday.
Purkayastha and Chakraborty approached the Supreme Court to challenge the decision of the Delhi High Court, which had upheld the trial court's order to remand them to police custody. The arrests were made after a series of raids were conducted following allegations made in a New York Times article that NewsClick was receiving payment to promote Chinese propaganda.
The accused were arrested on October 3 after several hours of questioning and were remanded to seven days of police custody on October 4.
The First Information Report (FIR) alleged that the accused had illegally received large sums of money in foreign funds and had used the funds with the intention of disrupting the sovereignty, unity, and security of India.
The funds were allegedly fraudulently infused by Neville Roy Singham, who was said to be an active member of the Communist Party of China's propaganda department, through a complex network of entities.
The accused then moved the High Court to challenge their arrest, remand, and the FIR lodged against them under the UAPA.
As a consequence, this resulted in the expeditious appeals being presented before the highest court of jurisdiction.
TAGS: Delhi High Court Supreme Court of India Prabir Purkayastha Newsclick Amit Chakraborty