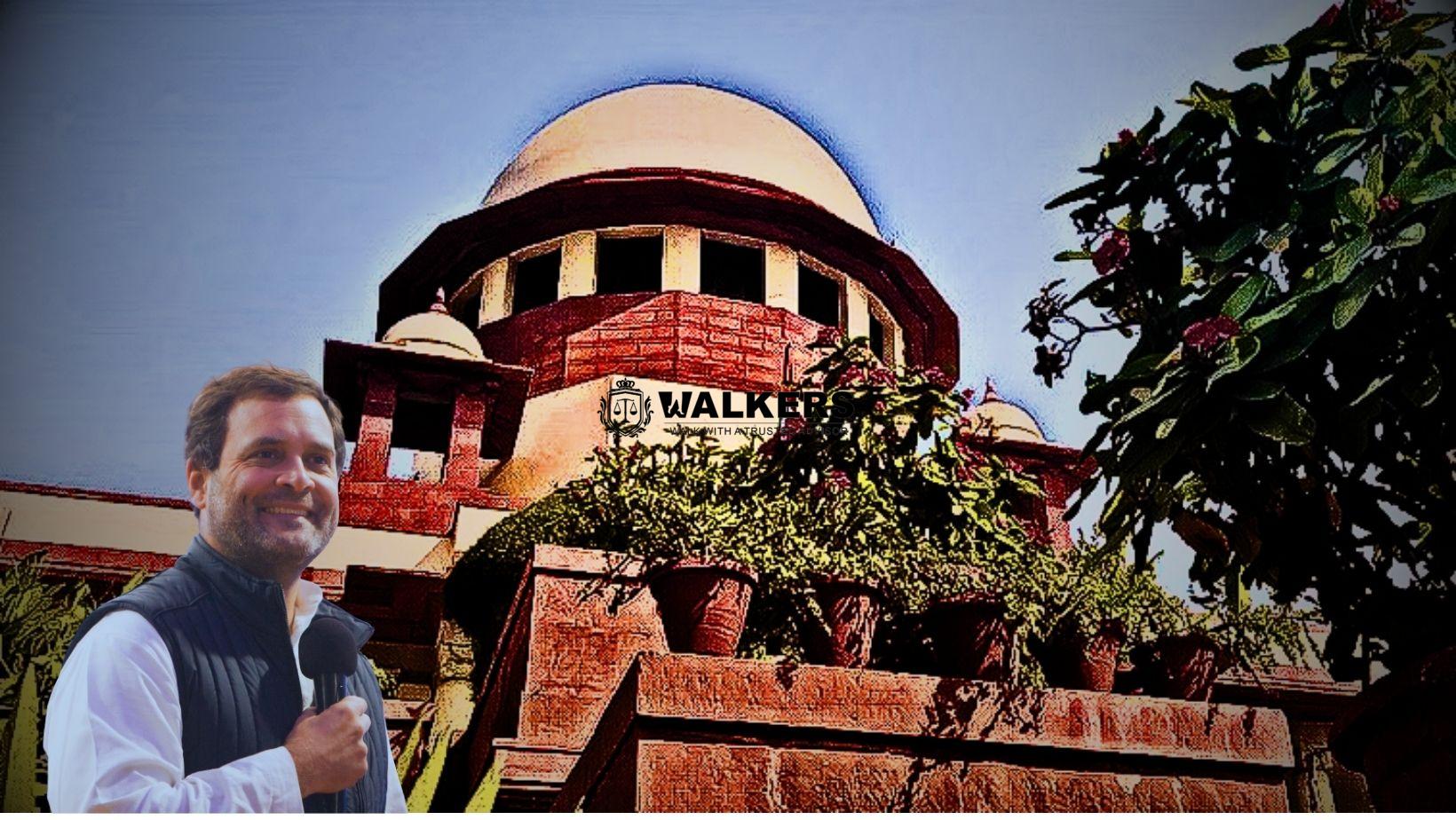 Congress leader Rahul Gandhi has lodged a petition with the Bombay High Court on Tuesday, contesting an order issued by a Mumbai court that acknowledged a defamation complaint against him.
The case was presented before Justice SV Kotwal, who adjourned the proceedings until December 5.
The defamation case against Gandhi was initiated based on allegations that he connected the Rashtriya Swayamsewak Sangh (RSS) to the murder of journalist Gauri Lankesh.
Criminal proceedings were initiated following a complaint filed by Mumbai lawyer Dhrutiman Joshi against Rahul Gandhi, Sonia Gandhi, and Sitaram Yechury, the secretary general of the Communist Party of India (Marxist).
In September 2017, Joshi came across defamatory remarks made by Gandhi in the national media, outside the confines of Parliament. Similar statements were also made by Yechury in front of the national media at a different location.
Joshi claimed that as a grassroots worker of the RSS, he felt humiliated and defamed in the eyes of the general public when such statements were made against the organization to which he belonged.
The magistrate at Borivali acknowledged the complaint on February 18, 2019, summoning Rahul Gandhi and Yechury while dismissing the complaint against Sonia Gandhi.
Rahul and Yechury appeared before the Borivali court on July 4, 2019, and recorded their pleas. Both individuals were granted bail, and the court proceeded with the trial.
Gandhi filed an application seeking the dismissal of the complaint on the grounds that since the statements by Gandhi and Yechury were made at different locations, a joint trial would not be appropriate.
This request was rejected by the magistrate in November 2019.
Gandhi has filed a petition with the High Court challenging the aforementioned order on the basis that two accused individuals who spoke at different times and locations cannot be tried together.
According to the petition, Gandhi and Yechury could only be tried jointly if the alleged offense committed by them occurred within the same transaction. The statements made by these individuals are independent and were expressed by different individuals at different points in time. There is no shared purpose or continuity of action that would suggest that their spoken words are a result of a common plan or that their actions are interconnected.
In light of these arguments, Gandhi is seeking the annulment of the complaint and all orders issued by the Magistrate during the complaint proceedings.
TAGS: Gandhi Rahul Gandhi Bombay High court Justice SV Kotwal Swayamsewak Sang RSS