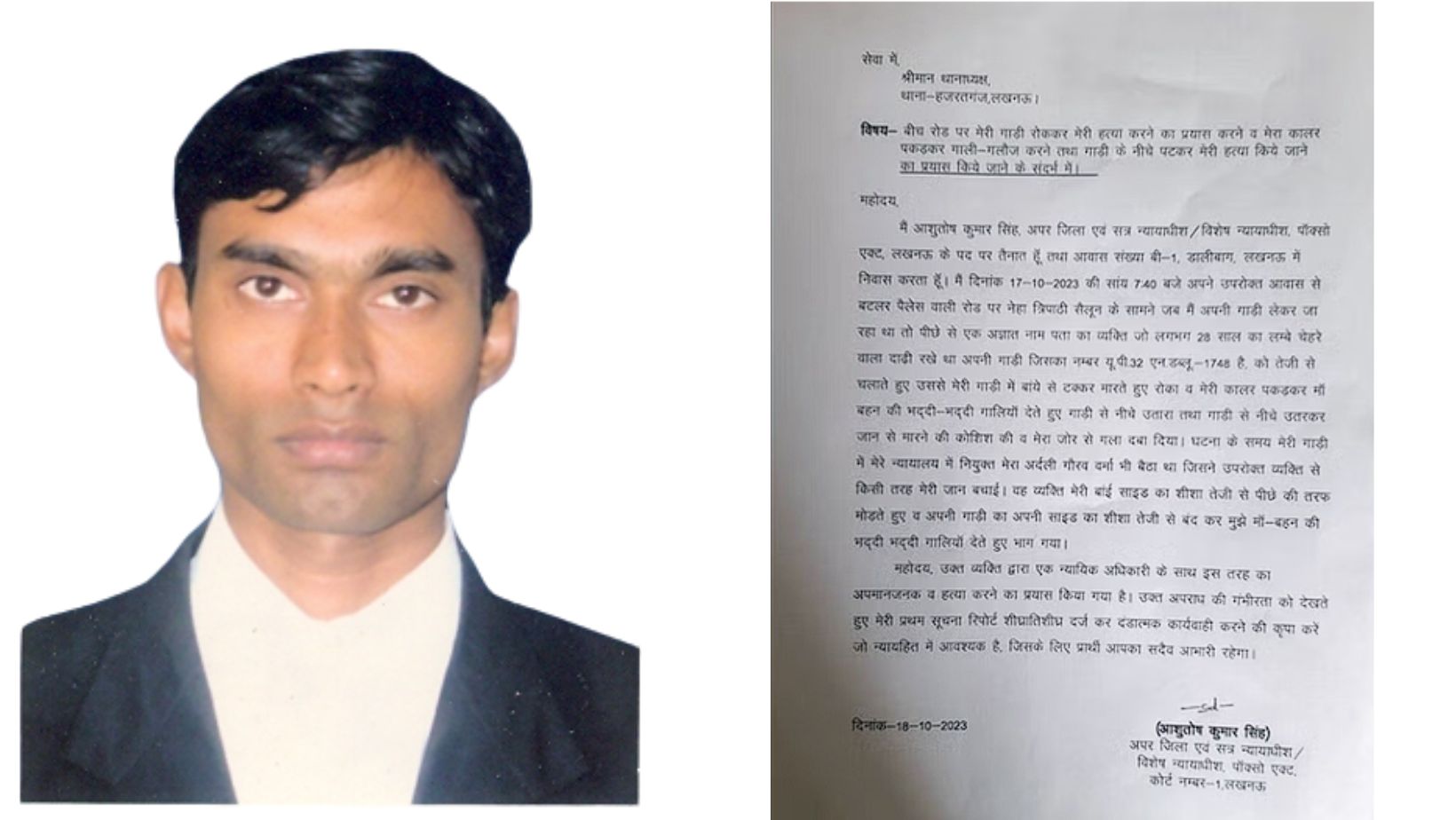 The district judge managed to break free and escape with his family, but not before the attacker had caused significant damage to their car.
The judge has alleged that the incident was a premeditated attempt on his life, and has demanded a thorough investigation by the police. The police have registered a case of attempted murder against the unknown assailant and are currently investigating the matter.
The incident has sparked outrage among the legal community in Lucknow, with many calling for increased security measures for judges and their families.
The incident also highlights the growing problem of road rage in India, which has become a major cause of concern for law enforcement agencies across the country.
Singh lodged a complaint stating that his court-appointed orderly rescued him from the attacker, who subsequently fled the location while verbally assaulting the judge.
The Lucknow Police has released a video on the matter, wherein DCP Central Arpana Rajat Kaushik affirmed that appropriate measures would be taken in accordance with the judge's complaint. The language used is formal and in English.
TAGS: Lucknow attack on judge Additional District Judge