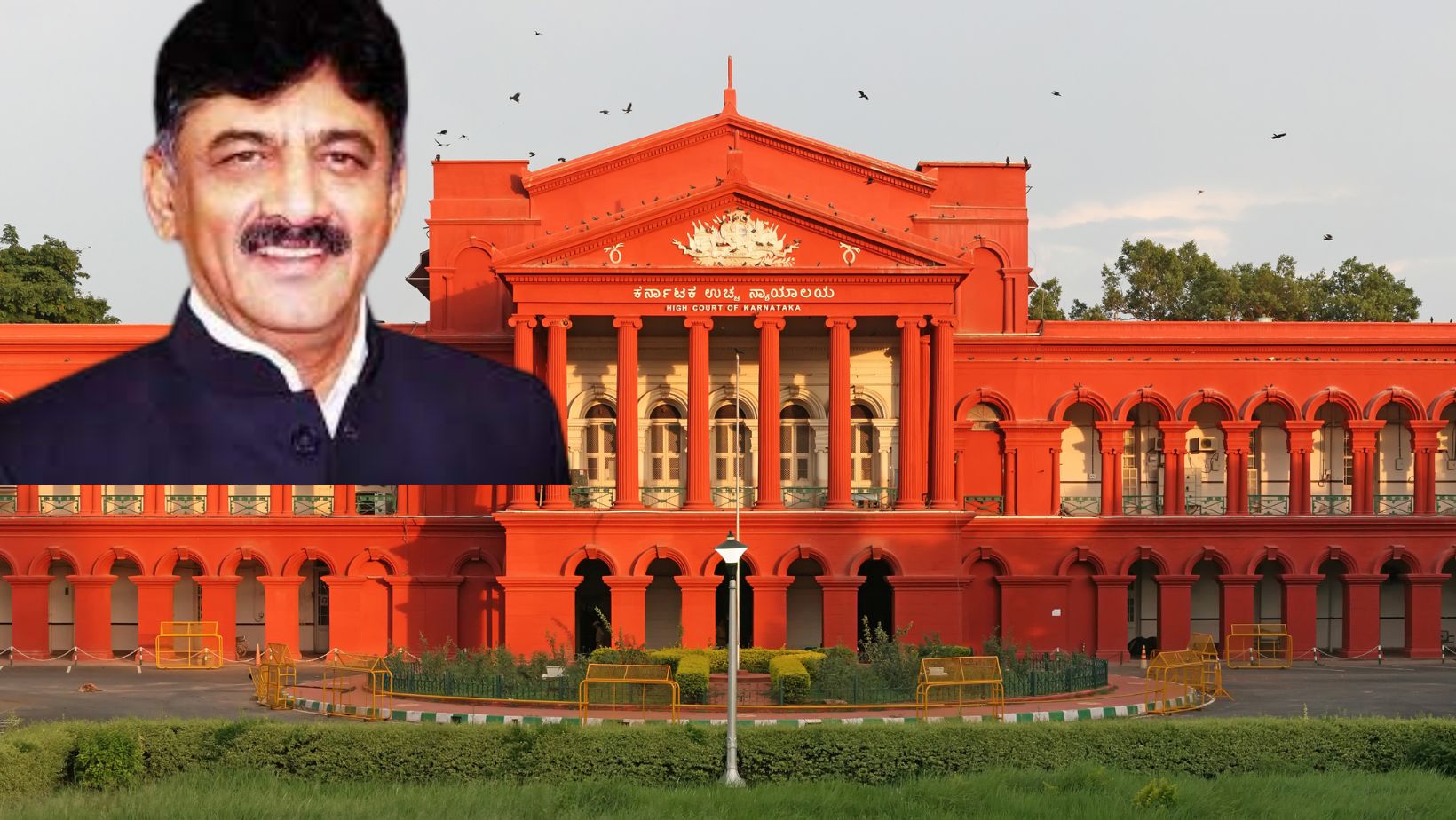 The plea filed by Karnataka Deputy Chief Minister and Congress leader DK Shivakumar to dismiss the first information report (FIR) registered against him by the Central Bureau of Investigation (CBI) in connection with a disproportionate assets case has been dismissed by the Karnataka High Court. The order was pronounced by Justice K Natarajan this morning.
The judge stated that Shivakumar had filed the plea after a significant delay and noted that most of the CBI's investigation has already been completed. The Court emphasized that it cannot evaluate the evidence and documents or engage in a mini trial to quash the FIR during the ongoing investigation. However, the Court clarified that Shivakumar is free to approach the Court again to seek the dismissal of the case once the investigation is concluded and the final report is submitted by the CBI.
The judge also addressed concerns about the delay in completing the probe by ordering the CBI to conclude the investigation within three months from the date of the judgment. Consequently, the interim stay on the CBI probe imposed by the High Court was lifted.
A detailed order is yet to be received.
The FIR against Shivakumar was registered on October 3, 2020, alleging a disproportionate increase in his assets from 2013 to 2018. According to the FIR, Shivakumar and his family's movable and immovable assets were valued at ₹33.92 crore in April 2013, but by 2018, they had acquired assets worth ₹128.6 crore, resulting in a total asset value of ₹162.53 crore as of April 30, 2018.
The previous government led by the Bharatiya Janata Party (BJP) had granted permission to the Central Bureau of Investigation (CBI) to conduct an investigation against Shivakumar in September 2019. The allegations against him involved mining and real estate activities.
On April 20 of this year, Shivakumar filed a plea against the State government's decision to allow the CBI probe. However, the High Court rejected his plea.
Shivakumar then appealed this decision before a division bench of the High Court, consisting of Chief Justice PB Varale and Justice MGS Kamal. The division bench ordered an interim stay on the CBI probe.
The CBI challenged the division bench's stay order before the Supreme Court. However, the top court refused to intervene and instead directed the High Court to promptly resolve the appeal and related matters in the case.
Earlier this week, on October 16, the matter was brought before the Supreme Court once again. However, the Court declined to lift the stay, stating that it cannot do so without hearing the other affected party.
With today's order from the High Court, the stay on the CBI investigation has been lifted.
TAGS: Karnataka High Court DK Shivakumar Disproportionate Assets