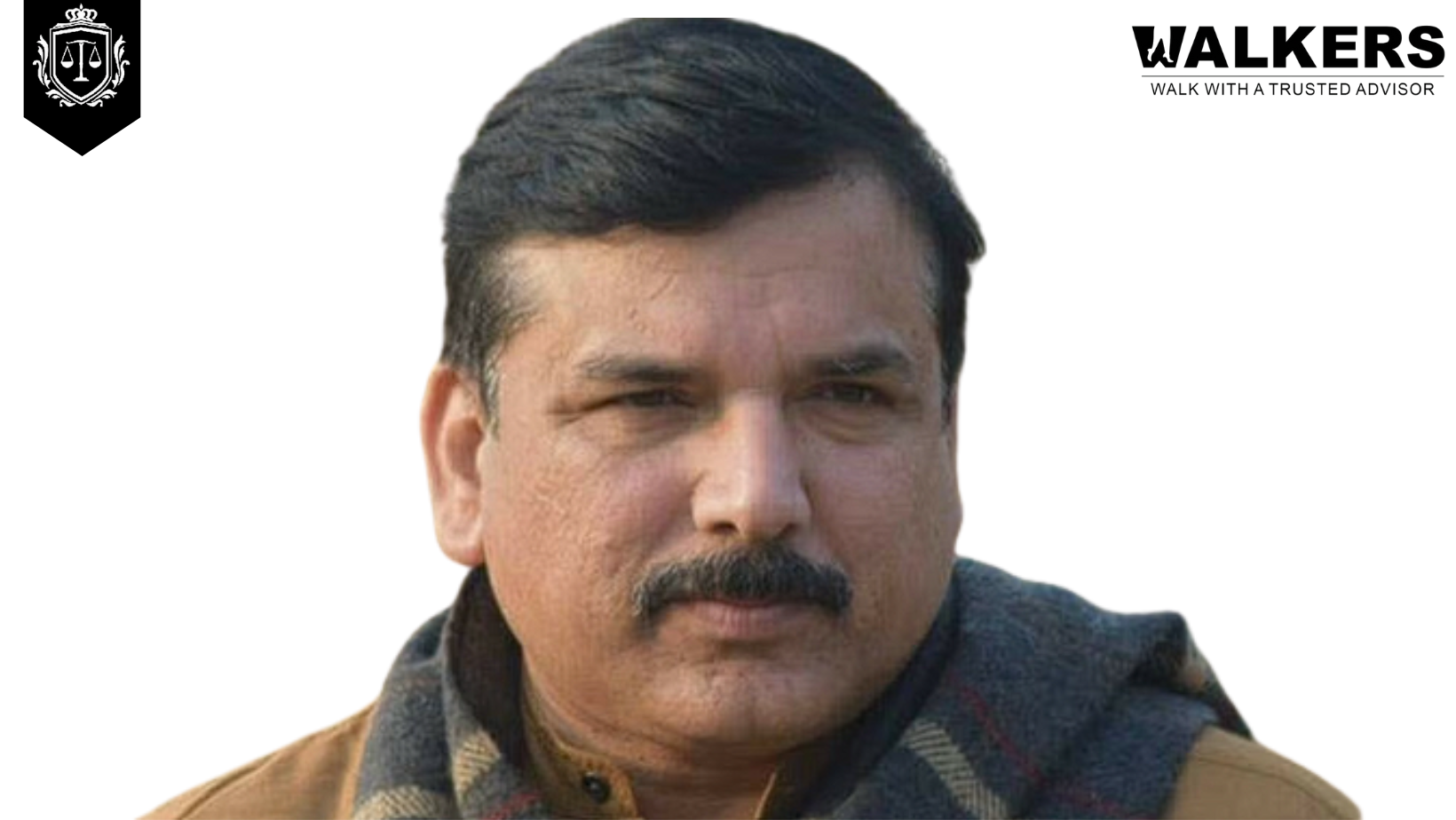 A Delhi court has ordered the detention of Aam Aadmi Party (AAP) MP Sanjay Singh for 14 days in judicial custody in connection with a money laundering case related to the Delhi excise policy. The decision was made by Special Judge MK Nagpal after Singh's police custody ended today.
It is worth noting that earlier today, Singh filed a petition in the Delhi High Court challenging his arrest and detention by the Enforcement Directorate (ED).
Singh, who is also a Member of Parliament in the Rajya Sabha, was arrested by the ED on October 4 following a search conducted at his residence. He was initially remanded to ED custody until October 10, and the court later extended his remand until today.
The ED has alleged that Singh played a significant role in formulating and implementing a now-defunct Delhi liquor policy that was purportedly designed to benefit specific liquor manufacturers, wholesalers, and retailers.
Singh's arrest is the third high-profile arrest of an AAP leader in connection with the excise policy case. AAP communications in-charge Vijay Nair was arrested in September 2022, and former Deputy Chief Minister of Delhi and AAP leader Manish Sisodia was arrested in February 2023. Both individuals remain in custody.
Singh's arrest followed the court's decision to allow businessmen Dinesh Arora and Raghav Magunta Reddy to become approvers in the case. Arora and Reddy were also accused in the case.
According to the ED, Arora stated that he met Singh, who introduced him to Sisodia. Arora further claimed that, at Singh's request, he spoke to several restaurant owners and arranged cheques totaling ₹82 lakh, which were handed over to Sisodia for the collection of party funds.
The ED and the Central Bureau of Investigation (CBI) initiated investigations into the alleged excise policy scam after Delhi Lieutenant Governor (LG) VK Saxena recommended a CBI probe based on a report by the Delhi Chief Secretary.
TAGS: AAP Rouse Avenue Court Sanjay Singh Delhi Excise Policy