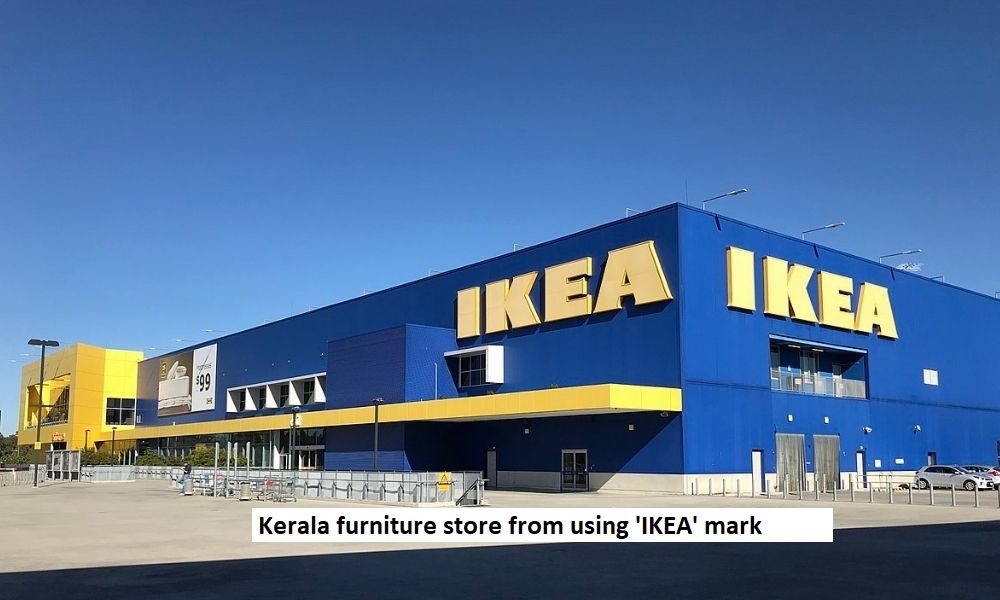 The Delhi High Court has issued a restraining order against a Kerala-based furniture store, "Ikea Luxury Furniture," prohibiting the use of the "Ikea" mark as a trademark or trade name on various promotional materials. This decision came in response to a trademark infringement suit filed by the multinational furniture company, Inter IKEA Systems BV, seeking protection for its renowned mark 'IKEA.'
Justice Prathiba M Singh presided over the case and noted that the defendant furniture store had been utilizing the 'IKEA' mark on a range of furniture items, including inside hoardings within the shop and on product boxes. Emphasizing the well-established reputation of the 'IKEA' mark, the court affirmed that it rightfully belongs to the Swedish plaintiff company, deserving legal protection.
The court's observation underscored the defendant's use of the 'IKEA' mark for identical goods and product ranges, targeting the same consumer segment as Inter IKEA Systems BV. In light of this, the court deemed it appropriate to grant an ex-parte ad-interim injunction in favor of Ikea.
Despite the communication of a legal notice, the defendant persisted in using the 'IKEA' mark, prompting the court to issue a restraining order. The order specifically prohibits the defendant from using the mark or any other mark deceptively similar to 'IKEA' as a trademark or trade name on various materials such as hoardings, stationery, banners, handbills, and promotional items.
Justice Singh further ruled that Ikea is within its rights to approach JustDial and request the removal of the page associated with the defendant's name, 'IKEA Luxury Furniture.' This additional measure is intended to curtail any further unauthorized use of the 'IKEA' mark by the defendant.
The court's decision reflects a commitment to protecting the intellectual property rights of well-known marks, especially in cases where unauthorized use poses a threat to the distinctiveness and reputation of the mark. The acknowledgment of the mark's significant recognition and association with the Swedish company strengthens the basis for granting legal safeguards.
This case highlights the importance of legal recourse when intellectual property rights are infringed upon and serves as a reminder of the responsibilities of businesses to respect established trademarks. The court's order not only restrains the defendant's current use of the mark but also establishes a mechanism for preventing its continued unauthorized use in various promotional materials and online platforms.
As legal proceedings unfold, it remains to be seen how the case will progress and whether the defendant will comply with the court's orders. Cases of trademark infringement often involve a delicate balance between protecting the rights of the trademark owner and ensuring fair competition in the marketplace.
TAGS: Hoardings Stationery ,Banners Handbills Promotional materials ,Well-known mark ,Swedish company ,Legal notice JustDial