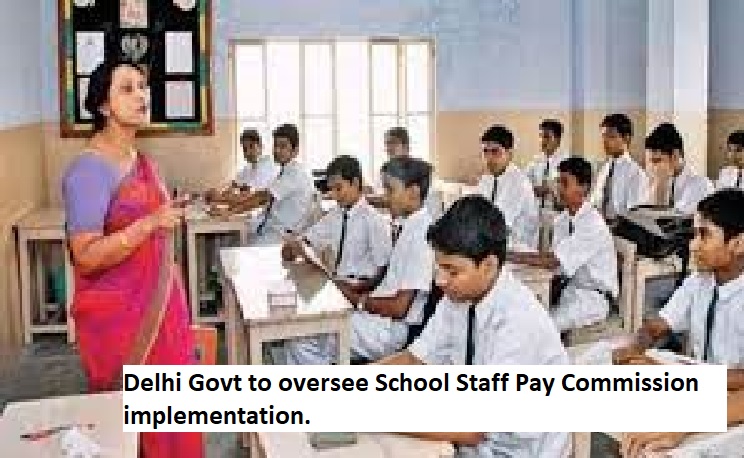 The Delhi High Court has mandated the Delhi Government to establish a High Powered Committee for overseeing the execution of recommendations from the 6th and 7th Central Pay Commission (CPC) concerning the payment of salaries and arrears to personnel in private unaided schools and recognized private unaided minority schools in the national capital. In a directive issued by Justice Chandra Dhari Singh, the Committee is to be constituted at both Central and Zonal levels.
The court's order specifies that the Department of Education (DoE) must issue a notification within two weeks of the judgment pronouncement to convene the Zonal Committee. This committee will serve as a forum for various stakeholders, including teaching and non-teaching staff from different schools affected by the non-implementation of the Pay Commission, to submit their claims. The court emphasized the need for the Committee to establish a mechanism ensuring that school staff receives their rightful dues, even if the schools lack the necessary funds.
Moreover, the Committee is tasked with addressing the concerns of retired school employees, ensuring that they receive their entitled retirement and terminal benefits. It must also investigate whether illegally appointed staff are eligible for arrears from the 6th and 7th Pay Commissions. The court stressed that the Committee's role extends beyond current disputes, emphasizing the need for a mechanism to address future conflicts related to Pay Commission recommendations.
Justice Singh handled multiple pleas filed by individuals employed in various private unaided schools and recognized private unaided minority schools in the city. These petitioners sought benefits from the 6th Central Pay Commission, including arrears, as well as benefits under the 7th Central Pay Commission, along with arrears and retirement benefits. Some also sought benefits under the Modified Assured Career Progression Scheme (MACP).
Granting relief to the petitioners, the court deemed it necessary to establish an independent Committee to meticulously examine the claims raised by school staff. The court invoked its extraordinary writ jurisdiction to ensure the implementation of Pay Commission recommendations, emphasizing the payment of arrears to petitioners while ensuring schools have the necessary funds.
The court expressed disappointment that school staff, instead of contributing to children's education, were compelled to seek payment through legal avenues. It emphasized the obligation of unaided minority schools to implement the recommendations of the 6th and 7th Pay Commissions, asserting that staff in such schools are entitled to salaries and emoluments equivalent to those in schools under the competent authority.
Justice Singh observed that education plays a crucial role in empowering the nation's next generation and that regulatory authorities must exercise control to ensure uniform quality education. Despite the autonomy of unaided or aided schools, the court emphasized that state intervention is necessary to guarantee quality education. Unaided minority schools, according to the court, are bound by regulations from the appropriate authority, specifically citing Section 10 of the Delhi School Education Act regarding salaries and emoluments for staff in recognized unaided schools, equating them with those in aided schools.
TAGS: 6th and 7th CPC Private unaided schools ,Minority schools ,Salaries and arrears ,Justice Chandra Dhari Singh Department of Education (DoE)